Your complete Reiki Program

Learn how to live in alignment - and help others do the same

Reiki is an energy healing system that is based on the simple principle that we are all guided by a life force that influences our mind, body, and life. But if you've ever felt run down, stressed out, in pain, or anxious (and really, who hasn't?) then you know exactly how it feels when your energy, that life force, is blocked.
Reiki helps you move through that heavy, stuck feeling and discover new potential so you can start to live in alignment with your best self - and help other people do the same too.

If you're here because you've been plagued by physical or emotional discomfort and you know that something needs to change. Or maybe you have loved ones who you wish you could help more.
You could be feeling like there's just something missing in your life and you've heard Reiki mentioned as something that might help by others. You might even have that quiet nudge from your intuition telling you that you're finally ready to make the shift you've been craving.
No matter how you got here, you're ready to create a new life for yourself, and for others, that fills you with even more love and light.
Balance your body and break through negative energy cycles
This is more than a course. It's a simple system with huge effects, and thousands of individuals have used it to balance their energy and connect to themselves.
Reiki isn't just a way to heal our physical body. It's perfect for increasing your intuition and awareness too.
You will learn how to connect with others so you can help them heal with Reiki energy and build stronger relationships, near or far.
Learn an integrative formula to help perform effective Reiki sessions and techniques that light up your everyday life.
You will receive three professional certificates that can help you earn an income from your practice and reach financial goals.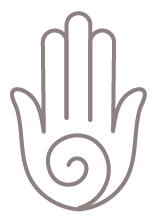 The practice of Reiki can help you increase your energy levels, feel happier and less stressed through your day-to-day life, and shift you out of that permanent low-vibe funk you've been carrying around for way too long.
When's the last time you felt an immense sense of calm?
Whenever it was, I bet it isn't right this second. This is the perfect moment, the one you've been waiting for!, to add the healing powers of Reiki to your toolkit. And if you think you're feeling ok? Imagine how it would feel to be even better than you are right now.
Typically, a comprehensive Reiki Level I, II or Master course with this level of support would cost thousands of dollars. But I believe that you need these tools in your life, right now, so I purposefully keep my course fee low so everyone who is ready to learn has the chance to do it.
BECOME A CERTIFIED REIKI MASTER
$47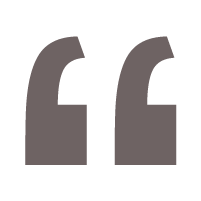 "Lisa is a wonderful instructor. The Reiki course she has created is nothing short of life-changing.
Her energy is soothing and friendly, and the way she teaches each lesson is very easy to digest, and unintimidating. My life is greatly improved since taking this course, and I can't recommend enough, that you give it a try too. I am so excited about my new life with Reiki. Thanks Lisa!"
- MARIE BOUGIOUKOS

Everything You'll Learn:
How to use Reiki as healing and personal growth system.

How to visualize the locations of the meridian and chakra energy systems in the body.

Advanced techniques to help you access your intuition.

The best ways to perform complete Reiki sessions on yourself and others (plus every method I use for performing Reiki from a distance.)

Methods to heal every single unwanted pattern and habit - and how to manifest your goals.

How to integrate the Reiki symbols for power, release, and transcending into your practice, and how to give yourself the time and space to connect with your insightful self

Plus, advanced techniques like psychic surgery, meeting your Reiki Guides and how to access different levels of consciousness.
In This Course You Will Receive:


Easy to follow video lectures
and sample session demonstrations.

A comprehensive 250 page pdf Reiki manual
with everything you need (plus tons of resources) for your own practice.

Three professional certificates
that can help you earn an income from your practice.


Lifetime course access
so you can take it at your own pace, and review the material whenever you need to.


One-on-one attunements
for all three levels to integrate all the positive shifts in your energy.
What We Cover:
REIKI LEVEL I
In Level I of this course, you'll learn about the history of Reiki as a healing modality and how it's recognized as a tool for enlightenment. You will explore how Reiki works and begin practicing using this amazing energy with yourself.
REIKI LEVEL II
Level II teaches you how to perform Reiki from a distance and how to use aspects of the Reiki energy to clear unwanted habits and manifest your goals.
MASTER LEVEL
In the Master Level, you'll learn how to teach and perform attunements on others who want to utilize Reiki for themselves.
PLUS A SPECIAL BONUS
As a special bonus, you will also receive the complete Crystal Reiki Master and Animal Reiki Practitioner courses (over 60 lessons with manuals) to complete your Reiki program.

This course is perfect for you if you're searching for new ways to enhance your growth and work on any imbalances you feel, either in your body or with those around you.
You'll also see enormous benefits if you're a current therapy practitioner, or if you have been feeling a pull towards beginning your own Reiki practice.
And if you're looking for the ideal starting point to begin teaching Reiki to others? You'll find everything you need in this course.
BECOME A CERTIFIED REIKI MASTER
$47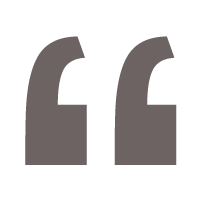 "I just wanted you to know, if you ever wonder if your courses are changing people, they are; and not only me but everyone I touch (literally).
I have already had some incredible healing experiences with my friends and family. Thank you Lisa for your course, your guidance and your light. Never did I dream a simple online course would change my life so profoundly."
- GREG M.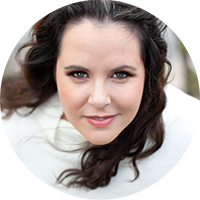 Meet Your Instructor
Lisa Powers, Reiki Master B.Kin, B.Ed

Hi, I'm Lisa!
I've been passionate about combining the best of health and wellness to help others support their mind, body, and spirit for almost 20 years. I'm so grateful to have been living my passion in teaching Reiki and alternative wellness, and the chance to share these gifts with thousands of students. It's the best feeling in the world to make a positive difference to even just one person.
A true teacher at heart, I want to help others fulfill their potential by helping them to heal on all levels and grow through education that is beyond the everyday and ordinary. I know there is a magical and miraculous side of life that we are here to explore, and I can't wait to discover more of it with you.
Frequently Asked Questions
Can you really learn Reiki online?
You might've heard that Reiki must be taught in person, but that simply isn't true. The founder, Dr. Mikao Usui, passed on attunements just by sitting in meditation with his students. There was no physical contact, only an energetic transmission. I have been teaching Reiki for almost twenty years and have had the honor of teaching it online for the past five years. I can confidently say that you can be an amazing Reiki practitioner with this online certification.
How do I know this is a good fit for me?
Being open to learning new ways of healing is the only prerequisite for this course. If you're weighed down by doubts or skepticism, use that as an opportunity to take some time and come back when you are ready. If you are ready to create change in your body, mind, and life, and are open to letting go of some of the beliefs that brought you to that place, Reiki can help you.
I belong to a specific faith, can I still work with Reiki?
Reiki isn't associated with a specific religion and I have worked with hundreds of students from all faiths who have effectively used the energy for themselves and loved ones. Reiki doesn't teach any beliefs that would try to interfere with your religion.
How are the attunements perfomed?
We work together to choose a specific time for your ceremony and then all you have to do is find a quiet place to relax at that set time. I will connect energetically with you and perform the attunements. Reiki energy is completely non-invasive and your body decides what will work best for it, including how much Reiki it will use and what areas need to be addressed. The attunements stay with you for life and you can then use Reiki whenever you wish.
What associations recognize this course?
This course is internationally accredited by the International Reiki Organization, as well as the National Certification Board for Therapeutic Massage and Bodywork.
Is there a deadline that I have to complete this course by?
There is no deadline. This course is perfect to take at your own pace, which means you can take all the time you need. I am here to answer any (and every!) question you have as they arise, and you can access all the course information even after you have completed it. You will also have any new information or updates that are added to the course.